The following testimonials are from customers who use our service
Mark B. – CEO, Medical Equipment Company
We want to make our website world class and hired HelpFlow to handle live chat better than we were doing. HelpFlow stepped right in and quickly become a core part of our team. I highly recommend them!
David B. – Wooden Structures and Furniture Manufacturer
I love how fast you guys react to the feedback we provide. It's been great to see you implement things so quickly and constantly improve.
Larry G. – Owner, ATM Distributor and Processor
We've been working with HelpFlow for a couple of years and I feel it's the best single investment I've made on the internet. They keep refining their responses so people visiting our site get helpful information and are set up nicely when we do speak to them.
Edward G. – Owner, Wheels and Tires Company
We have used HelpFlow for several months now. Prior to using them we tried live chat on our own, but we were unable to consistently provide quick responses. With HelpFlow, our Web Site customers now have access to live chat 7 days per week until midnight. The complicated questions are referred over to our inside sales team, so they can concentrate on warm leads and not routine questions. Our web site conversions have gone up consistently, clearly justify the cost of this service. I would highly recommend this service to any company selling products online.
Johnpaul M. – Owner, Company Selling Insulation Products
Great service that has most definitely increased our sales. We find most of our customers who are looking to buy from our website do so between the hours of 6pm and 9pm. This is obviously when our office is closed but with Livechat and Helpflow they continue when we stop. Assisting our customers when we are not available to do so. This Livechat feature with Helpflow also leaves my sales team free to generate bigger sales as they are not interrupted during working hours with Livechat visitors. As a result we have sales generated from Livechat and also our sales teams sales are kept separate.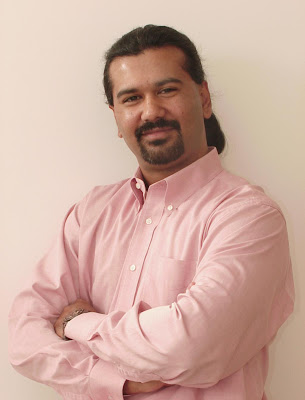 Richard – Owner, Company Selling Gaming Peripherals
Great product! We're constantly learning from our customers, and we've experienced consistent improvements to conversion rates. The HelpFlow team is engaged and committed to help you grow your business.
People We've Chatted With
These are mentions of our chat service in product reviews on our customers' sites.
A special thanks to (chat agent), I chatted with her last night and she helped me set this up. Can't thank her enough.
As soon as I logged in, I was greeted by a chat box asking if I needed help. I am normally very annoyed by this sort of experience, but the tone of the initial message was extremely welcoming. In the end, I found (CHAT AGENT) to be very pleasant and he answered all my questions promptly.
The (PRODUCT) is awesome! It's a great product, and the chat function on (WEBSITE) helped my decision. Free shipping is nice too, it's like shopping locally. I will recommend (WEBSITE).
Great customer service! I was surprised to have on line assistance while browsing their Websites @ 8:30 in the evening. I got a follow up call within 15 min. They were willing to beat another company 's price with no problem. My table was not in stock so (BUSINESS OWNER) offered me an upgrade for the same price. Very professional & courteous.
Very professional and extremely helpful and friendly staff… On the phone and on line
I am completely floored by the quality of the service I just received! I went online to look for my dream table and was having a hard time finding it. Today I landed on (WEBSITE) and my challenges were quickly removed.
First there was the online chat. I did not see the exact table I was looking for but saw two that were close. I was able to describe what I liked in both of those tables and the online person sent that information to (CUSTOMER)
Do You Really Want To Make Your Visitors Happy?
Then discover how HelpFlow can help you…
Click the button below to book a strategy call and learn how Help Flow users are increasing their conversion rates 10%-30% or more!