We help eCommerce stores increase sales
without more ad spend and agencies.
Having live chat on your store 24/7 can drive 10-30% higher conversion rates, but staffing is hard. HelpFlow provides 24/7 live chat sales teams for over 100 eCommerce stores. Our team of agents can chat with your visitors and drive more sales.
Live Chat That Boosts Sales, Done Right!
Have you ever contacted a live chat support team that just had no idea what they were doing?
We are the ultimate live chat platform that make your customers feel the exact opposite…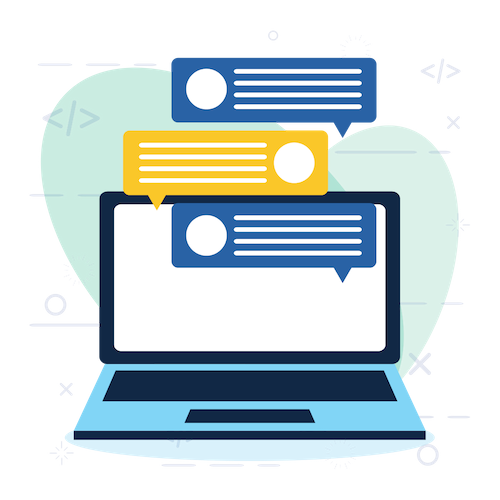 Helpflow provides your online visitors with the best live chat experience. Our team is made up of trained professionals who understand your business, and can deliver truly customized chat experiences to each and every website visitor. Our high performing customer engagement process, allows us to provide quality customer service with a focus on performance that increases online revenue.
How We Learn Your Business

We (Already) Know Certain Questions Will Be Asked
We manage chat for a wide range of sites in all types of industries. After tracking 10,000's of questions, we've identified a core group of questions that will get asked on any website regardless of what you sell. We'll create answers for those during onboarding. That's the first step…

After Launch, We (Automagically) Learn More Constantly
We constantly update our knowledge base day by day, without requiring a lot of input from you. If you reply to a customer, it updates our knowledge base. If we see a question we need an answer for, we'll ask you and you can update the knowledge-base with just a few clicks. If you think of additional questions, you can add those to our knowledge-base easily. We'll show you the magic during our on boarding call, but this is something that allows us to constantly learn more and help your visitors with more complex questions, without taking a lot of your time.

We Have a Data-Driven Approach to Expertise
During onboarding, we'll bring your knowledge assets into our system (FAQ content, Wikis, and much more). Our system makes this initial information more robust, contextual, and searchable. We also conduct a unique interview that uncovers additional FAQs you may not have already created.
Even if you don't have great FAQs and knowledge assets currently, our onboarding process will get you there.

Before Launch, We'll Discuss Deeper Questions
We've done a ton of new customer onboardings, so our pre-call process above is strong. But we'll also have an onboarding call to discuss more granular details that can't be fully provided through the onboarding system. This gets us to the point where we're ready to launch.
We're not robots or AI that pretend to find the best answer. We're real experts at building a connection with your website visitors and converting them into leads & sales.
With 24/7 live HelpFlow agents on your website, you keep getting more leads and sales like clock work.
HelpFlow integrates with the CRM of your choice. All data generated automatically flows into your system with ease.
You have access to all chat transcripts directly straight to you after a chat finishes
If we're not able to answer a question, we will get the users' information and send a support message to you.
Want To Discover How It Works?
Book a Strategy Call with our Team And Discover How HelpFlow Users Increase Their Website Conversion Rates 10%-30% or More…